Apple Coffee Cake With Brown Sugar Sauce
2019-11-16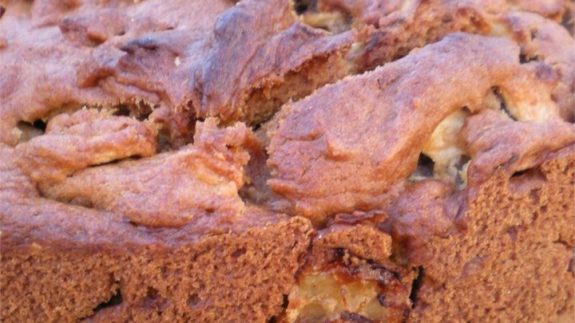 Servings :

12

Prep Time :

30m

Cook Time :

60m

Ready In :

1:30 h
Apple Coffee Cake With Brown Sugar Sauce
Apple Coffee Cake With Brown Sugar Sauce – ingredients and method
Ingredients
2 apples - peeled, cored and chopped
2 1/2 cups all-purpose flour
1 1/2 cups packed brown sugar
3/4 cup butter, softened
1 cup chopped walnuts, toasted
1 teaspoon baking soda
1 teaspoon ground cinnamon
1/2 teaspoon salt
1 egg
3/4 cup sour cream
1 teaspoon vanilla extract
Method
Step 1
Preheat oven to 375 degrees F (190 degrees C). Butter a 9 inch round cake pan or 9 1/2 inch springform pan.
Step 2
Using a fork, work flour with brown sugar and butter in a large bowl until crumbly. Stir in nuts. Divide mixture in half. Evenly press half into pan bottom to form a crust.
Step 3
Stir baking soda, cinnamon, and salt into remaining crumb mixture until blended, then make a well in the center. In a small bowl, lightly beat egg with sour cream and vanilla until smooth. Add to flour mixture, stirring just until combined. Fold in apples.
Step 4
Evenly spread batter over crumb mixture. Bake until a cake tester inserted into center comes out fairly clean, about 1 hour and 20 minutes. If top gets too brown before cake is baked, lightly lay a piece of foil over top for last 10 to 20 minutes of baking. Cool in pan on a rack. Serve with Brown Sugar Sauce. Cake keeps well at room temperature for a day. Covered, it freezes well and is easily cut while still frozen.
Comments
comment
Average Member Rating
(5 / 5)
4 people rated this recipe
Related Recipes:
Nutritional Info
This information is per serving.
calories

415

fat

21.6 g

carbohydrates

52.2 g

protein

5.4 g

cholesterol

52 mg

sodium

306 mg