Greek Style Pizza
2017-08-03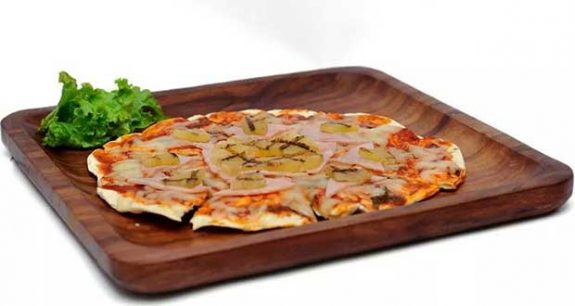 Servings :

2

Prep Time :

20m

Cook Time :

15m

Ready In :

35m
Greek Style Pizza
This light and flavourful vegan Greek style pizza is made from scratch and topped with fresh avocado, zucchini, bell peppers and olives.
Ingredients
For pizza base:
1 cup pizza flour
1/2 tsp yeast.
1/2 tsp salt
1/4 cup water
1 tsp sugar
1 Tbsp olive oil
For pizza topping:
1/2 cup pizza sauce
2/3 cup pizza cheese
1/2 tsp chilly flacks
1/2 tsp fresh oregano
1/4 avocado
1/4 cup zucchini green/yellow
1/2 Bell pepper red/yellow
4 mushrooms
2 black olive
2 green olive
Method
Step 1
Pre heat the oven to the maximum temperature and defrost the cheese.
Step 2
Mean while you can prepare the dough for base. Dissolve yeast in a lukewarm water in a mixing bowl. Add salt and Pizza flour to it and make a loose dough.
Step 3
Knead for 10 minutes to smooth the dough. If it's sticky. You can sprinkle some more floor and knead. Keep it covered in a counter top.
Step 4
Cut a baking sheet to square place the dough over it. Roll thinly like a (roti). Dust with flour. Using a back of a board spoon spread the pizza sauce.
Step 5
Spread the chopped veggies and sprinkle cheese over it, sprinkle the Italian seasoning transfer by pulling this over a baking tray carefully.
Step 6
Bake for 15 minutes or until the side and cheese become golden.
Step 7
Pizza is ready to be served hot.
Comments
comment