Banana Mocha Chocolate Chip Muffins
2018-05-28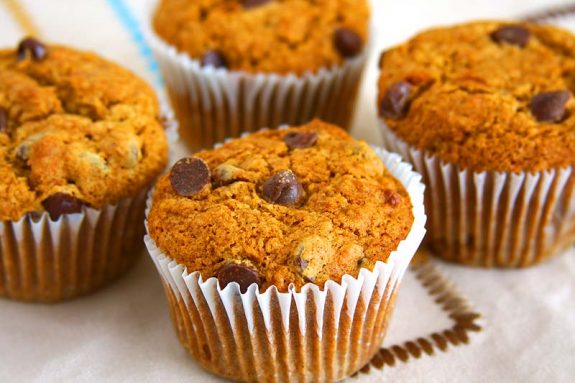 Servings :

15

Prep Time :

20m

Cook Time :

24m

Ready In :

60m
Banana Mocha Chocolate Chip Muffins
Banana Mocha Chocolate Chip Muffins – ingredients and method
Ingredients
4-5 teaspoons instant coffee granules
5 teaspoons hot water
3/4 cup softened butter (unsalted)
1 and 1/4 cups granulated sugar
1/4 cup buttermilk (for 1 egg)
1 and 1/3 cup mashed banana
1 teaspoon vanilla extract
2 and 1/4 cups all-purpose flour
1 and 1/2 teaspoon baking powder
1 teaspoon baking soda
1/2 teaspoon salt
1 and 1/4 cup semi-sweet chocolate chips
1-2 tablespoons milk/water (optional)
Method
Step 1
Preheat oven to 400F. Line muffin tin/s with paper liner and lightly grease it with non-stick cooking spray.
Step 2
In a small bowl, dissolve coffee granules in hot water and set it aside. I used 4 teaspoons of coffee powder instead of 5 mentioned in the original recipe.
Step 3
In a large bowl, cream butter and sugar until light and fluffy. Add buttermilk; beat well.
Step 4
Beat in bananas, vanilla and coffee mixture.
Step 5
Combine flour, baking powder, baking soda and salt; add to creamed mixture just until moistened.
Step 6
Fold in chocolate chips.
Step 7
Fill paper-lined muffin cups two-thirds full. Bake for 12 minutes at 400F and reduce the temperature to 350F and bake for another 12 minutes or until a toothpick inserted in muffin comes out clean. Cool 5 minutes before removing from pans to wire racks.
Comments
comment