Chocolate Cake
2017-08-11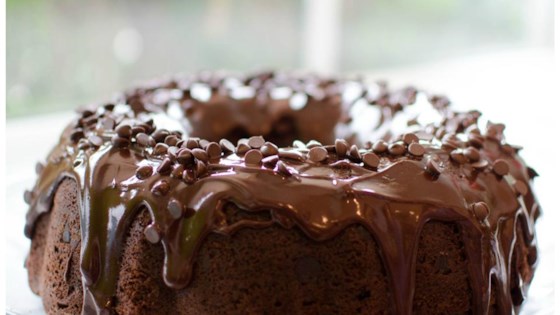 Chocolate Cake
is a classic dessert that has been enjoyed for generations. It's rich, decadent, and indulgent – everything a dessert should be. Whether it's a birthday celebration or just a simple afternoon treat, chocolate cake is always a crowd-pleaser. But what makes a chocolate cake truly amazing? It's all about the quality of the ingredients and the right balance of sweetness and richness.
To make the perfect chocolate cake, start with high-quality cocoa powder and unsweetened chocolate. Use a combination of both granulated and brown sugar for the ideal sweetness and depth of flavor. And don't forget the butter – it adds richness and moisture to the cake.
For a truly decadent chocolate cake, try adding a chocolate ganache or frosting made with melted chocolate and heavy cream. And if you want to take it to the next level, top the cake with chocolate shavings or curls for a stunning presentation.
Ingredients
1 (18.25 ounce) package devil's food cake mix
1 (5.9 ounce) package instant chocolate pudding mix
1 cup sour cream
1 cup vegetable oil
4 eggs
1/2 cup warm water
2 cups semisweet chocolate chips
Method
Step 1
Preheat oven to 350 degrees F (175 degrees C).
Step 2
In a large bowl, mix together the cake and pudding mixes, sour cream, oil, beaten eggs and water. Stir in the chocolate chips and pour batter into a well greased 12 cup bundt pan.
Step 3
Bake for 50 to 55 minutes, or until top is springy to the touch and a wooden toothpick inserted comes out clean. Cool cake thoroughly in pan at least an hour and a half before inverting onto a plate If desired, dust the cake with powdered sugar.
Comments
comment