Mary`s Cheesecake
2019-02-06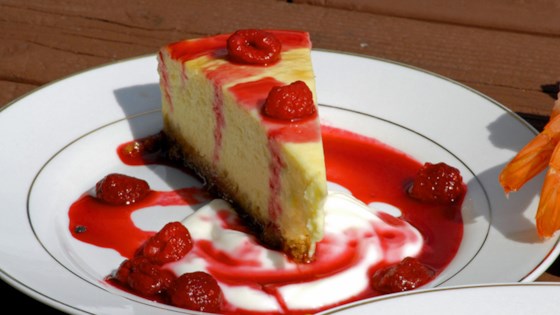 Servings :

8

Prep Time :

15m

Cook Time :

1:05 h

Ready In :

2:00 h
Mary's Cheesecake
Mary`s Cheesecake- ingredients and method
Ingredients
2 1/2 cups graham cracker crumbs
1/4 cup white sugar
1/2 cup margarine, softened
4 (8 ounce) packages cream cheese, softened
1 1/2 cups white sugar
1 pint heavy cream
2 tablespoons all-purpose flour
7 eggs
2 teaspoons lemon juice
2 teaspoons vanilla extract
Method
Step 1
Preheat oven to 350 degrees F (175 degrees C). In a medium bowl, mix graham cracker crumbs, 1/4 cup sugar and margarine until well blended . Press mixture into a 9 inch springform pan.
Step 2
In a large bowl, beat cream cheese with sugar until smooth. In a separate bowl, combine cream, flour, eggs, lemon juice and vanilla. Beat together, and then pour into cream cheese mixture. Mix well. Pour filling into prepared graham cracker crust.
Step 3
Bake in the preheated oven for 65 minutes. Turn off oven, and cool cake in oven for 30 minutes. Prop door open and cool in oven for an additional 30 minutes. Remove from oven and cool completely. Refrigerate for as long as possible before serving.
Comments
comment